City Oasis
City Oasis
Marres
Maastricht
2002
City Oasis
City Oasis is part 2 of the project Hortus Ludi, and opens up the garden of Marres (Maastricht) to the public. City Oasis re-arranges the spatial functions of Marres, closing what is opened and opening what seems closed. The central corridor leading through the Marres building is disconnected from the rest of the house, and two transparent iron gates replace the back- and front doors. The corridor becomes a tunnel to the enclosed city garden, wilderness and oasis, with 'sitting islands' and an herbal garden where seemingly everyday plants grow but a closer look reveils their unexpected hallucinogenic effects. As the
Situationists were practicing the useless and were introducing the notions of play and dream in culture - underlining the importance of adventure as a direct experience - today exactly the useless and the adventurous (wandering, leisure, drifting) has become a form of planned entertainment. Wandering and drifting is now seen in different environments such as shopping malls and rock festivals. Doing nothing is no longer subversive - because it is no longer useless; instead, its discovery is an economic factor of enormous importance. City Oasis is activates the notion of
City Oasis
'reclaiming space', a regular feature in the oeuvre of Bik van der Pol. By a simple architectural gesture, they articulate the connection between the street and the garden. It is about time to reconsider the outstanding features of the everyday. There is a lot of subversion to be discovered within the familiar.


The sitting islands
City Oasis
City Oasis
City Oasis
Hortus Ludi
Marres
Maastricht
2002
City Oasis
Hortus Ludi is a project for Marres, Maastricht. City Oasis is part 2 of this project, and was realised later in the same year. Hortus Ludi explores 'Preparations' as an exhibition typology, with works, talks and presentations of Lara Almarcegui, Jason Coburn, Clanitica, Anita DiBianco & Mira Bernabeu, Annika Eriksson, Felice Hapetzeder, Sabine Hornig, Aletta de Jong, Jeroen Jongeleen & Erosie, Jan Kopp, Rudy Luyters, Arnold Mosselman, Claudia & Julia Muller, Cesare Pietroiusti, Frans Postma, Amelie Rydqvist, Hinrich Sachs, Chris Wilcha, Dolores Zinny & Juan Maidagan, Matts Leiderstam.
Hortus Ludi as a metaphor the artists studio as a laboratory and testing ground. Game / play as a spectacle and activity is one of the starting points of the hortus ludi. Nothing stands by itself; everything is related to historical,social, psychological and cultural circumstances and situations.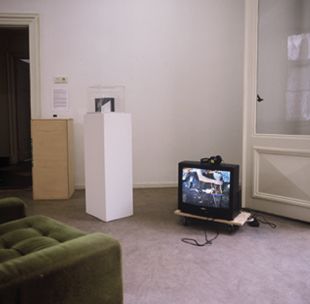 City Oasis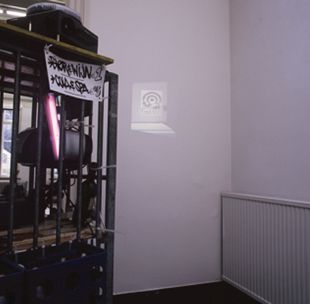 City Oasis